Start your healthy lifestyle with our yoga and pilates themed weekends! Discover the joy of movement, strengthening the body and relaxing the mind in the harmonious environment of our events.
Healthy movement is key to maintaining good physical fitness and overall well-being. At our regularly organized fitness weekends, we offer a wide range of activities that appeal to everyone - from beginners to experienced fitness enthusiasts. We offer various forms of exercise, such as Pilates, ideal for improving flexibility and strengthening the core, and a "Healthy Back" program that focuses on strengthening the back and preventing pain. For water lovers, we offer water aerobics - a great way to strengthen muscles and improve cardiovascular health without straining the joints.
Join us and discover the joy of movement in a friendly and supportive atmosphere!
Our next fitness weekend will take place on March 8-10, 2024. More information can be found in the "Fitness Weekend" stay packages section.
Get the benefits with direct booking
With every stay you can get
Unlimited entrance to
the sauna world
Unlimited entrance
to the Aquapark
Free towel, bathrobe
and slippers rental
10% discount on
treatments and massages
Our rooms
Experience the modern hotel rooms and first-class service of our four-star hotel!
Whats new Wellness hotel Frymburk?
News, attractions and events from the hotel
Are you ready to be pampered? At the Wellness Hotel Frymburk, we're taking pampering to a whole new level.
So sit back, relax and leave the rest to us.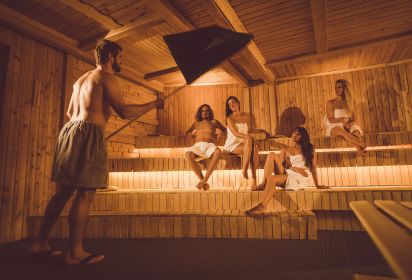 News and events ∙ 2023-11-15
Sauna Ceremonial Night, a magical evening of relaxation and ritual that opens the door to a world of traditional sauna experiences and harmony of body and spirit.
continue reading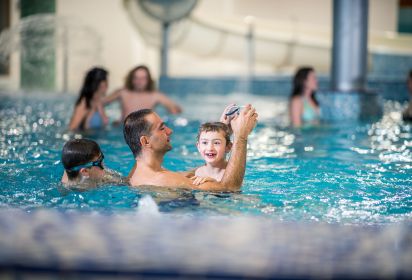 News and events ∙ 2023-11-15
We would like to inform you that our hotel will be closed from 24 November to 7 December 2023 due to planned repairs and cleaning of our popular Water Park.
continue reading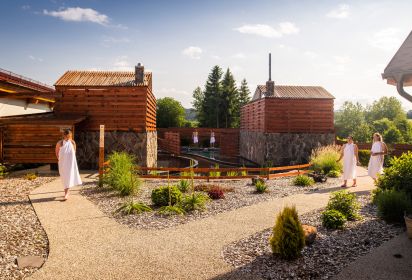 News and events ∙ 2023-08-20
At the Wellness Hotel Frymburk we celebrate Mondays and Thursdays with benefits for seniors and Wednesdays bring an irresistible 1+1 free offer for everyone!
continue reading
Location and estimated time of arrival to our hotel
How will you get to us?
Well-deserved relaxation on the Lipno River is within reach. Our hotel can be easily reached not only by car, but also by bus or train.
Wellness Hotel Frymburk
Frymburk 140
382 79 FRYMBURK České Budějovice (CZ)
40 min
Wellness hotel
frymburk
© 2023 HotelFrymburk.cz. All rights reserved. Created by Alcedo Media.

Upozornění pro návštěvníky
We would like to inform you that from November 24th to December 7th, 2023, our hotel will be closed due to scheduled maintenance and cleaning of your favorite Aquapark.