Weddings
Celebrate love in every season: a spring wedding with a trendy touch on the lake shore, a summer celebration with a barbecue-style party, an autumn D-Day in the colourful arms of nature or a winter wedding with minimalist charm? Lipno casts its spell regardless of the season or style. Come and experience your unforgettable day in Lipno!
Ceremony
Say your YES right on the shore of the lake. We will take care of the technical background and other necessary details. Enjoy your perfect wedding day without worries and let us prepare everything according to your wishes. A ceremony on the premises is not a requirement.
Catering
Whether you choose a traditional plated lunch, a colourful buffet, an elegant evening banquet or a delicious piglet on the spit, we will prepare the entire catering according to your wishes. Enjoy an exceptional dining experience tailor-made for your special day.
Accommodation
We can arrange accommodation for all your guests. We will prepare a room for the newlyweds that is ideal not only for spending the first night of marriage, but also for preparing the bride and her bridesmaids before the ceremony, perhaps from early in the morning.
Premises
Our hotel has large rooms that you can use to your full advantage and divide your wedding into several parts.
Design, decoration, coordination
Create an unforgettable wedding day with our professional service which includes design, decoration and coordination of the wedding together with Svatbyšik.
Enjoy the most important day of your life stress-free and let us make everything run smoothly and to your liking. Our team of experts will take care of all the details so you can fully focus on the joy and happiness of your wedding day.
Get the benefits with direct booking
With every stay you can get
Unlimited entrance to
the sauna world
Unlimited entrance
to the Aquapark
Free towel, bathrobe
and slippers rental
10% discount on
treatments and massages
Our rooms
Experience the modern hotel rooms and first-class service of our four-star hotel!
Whats new Wellness hotel Frymburk?
News, attractions and events from the hotel
Are you ready to be pampered? At the Wellness Hotel Frymburk, we're taking pampering to a whole new level.
So sit back, relax and leave the rest to us.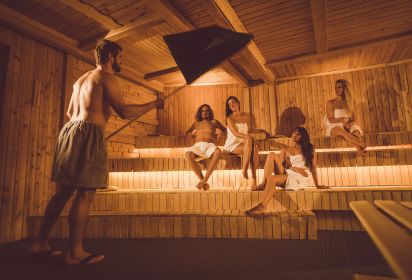 News and events ∙ 2023-11-15
Sauna Ceremonial Night, a magical evening of relaxation and ritual that opens the door to a world of traditional sauna experiences and harmony of body and spirit.
continue reading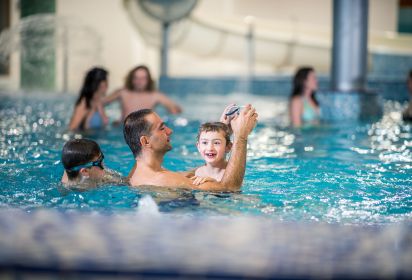 News and events ∙ 2023-11-15
We would like to inform you that our hotel will be closed from 24 November to 7 December 2023 due to planned repairs and cleaning of our popular Water Park.
continue reading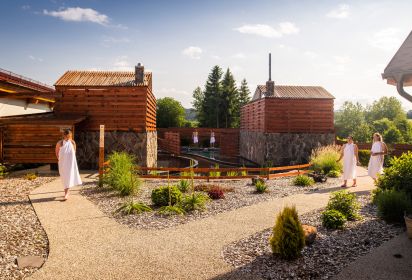 News and events ∙ 2023-08-20
At the Wellness Hotel Frymburk we celebrate Mondays and Thursdays with benefits for seniors and Wednesdays bring an irresistible 1+1 free offer for everyone!
continue reading
Location and estimated time of arrival to our hotel
How will you get to us?
Well-deserved relaxation on the Lipno River is within reach. Our hotel can be easily reached not only by car, but also by bus or train.
Wellness Hotel Frymburk
Frymburk 140
382 79 FRYMBURK České Budějovice (CZ)
40 min
Wellness hotel
frymburk
© 2023 HotelFrymburk.cz. All rights reserved. Created by Alcedo Media.

Upozornění pro návštěvníky
We would like to inform you that from November 24th to December 7th, 2023, our hotel will be closed due to scheduled maintenance and cleaning of your favorite Aquapark.