The treetop trail in Lipno will offer you a unique view of the landscape of South Bohemia from the heights, where the secrets of nature touch the heavens.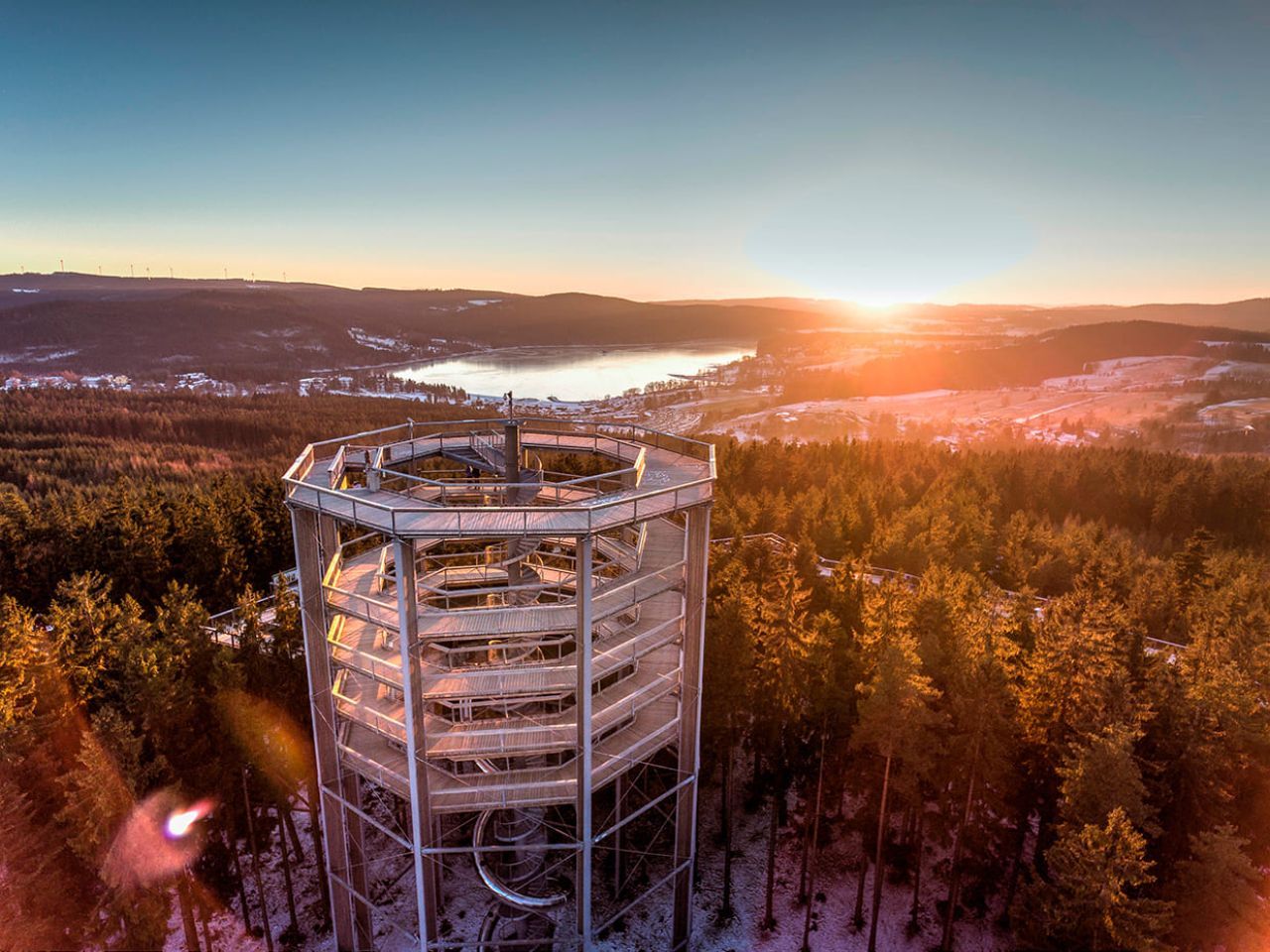 Experience an unforgettable experience by walking in the heights among the treetops. Discover the magic of nature from a bird's eye view and enjoy adrenaline-filled moments on water slides.
On the Trail you will find educational elements that will deepen your understanding of nature, its conservation and the role of the forest in the ecosystem. For visitors of all ages, especially those with an adventurous spirit, there are three stations with rope elements, located at a height of 24 metres.
The Trail is dominated by a unique observation tower 40 metres high with a nine-sided design. The tower impresses with its modern architecture, barrier-free access and specific construction method.
You can reach the Trail in various ways, either by cable car, Trailbus, on foot or by bike. You can liven up your return journey by riding a scooter, which you rent at the top and return at the bottom.
Contact:
STEZKA KORUNAMI STROMŮ s.r.o.
Lipno nad Vltavou 307, ZIP code 382 78
Phone: +420 388 424 145
www.stezkakorunamistromu.cz
info@stezkakorunamistromu.cz
Get the benefits with direct booking
With every stay you can get
Unlimited entrance to
the sauna world
Unlimited entrance
to the Aquapark
Free towel, bathrobe
and slippers rental
10% discount on
treatments and massages
Our rooms
Experience the modern hotel rooms and first-class service of our four-star hotel!
Whats new Wellness hotel Frymburk?
News, attractions and events from the hotel
Are you ready to be pampered? At the Wellness Hotel Frymburk, we're taking pampering to a whole new level.
So sit back, relax and leave the rest to us.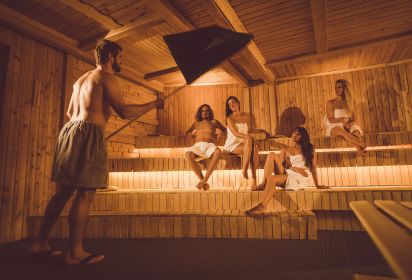 News and events ∙ 2023-11-15
Sauna Ceremonial Night, a magical evening of relaxation and ritual that opens the door to a world of traditional sauna experiences and harmony of body and spirit.
continue reading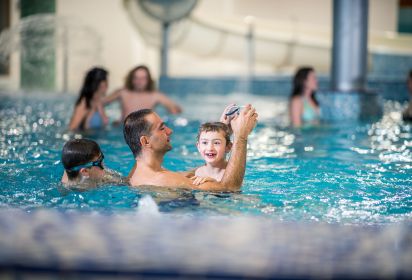 News and events ∙ 2023-11-15
We would like to inform you that our hotel will be closed from 24 November to 7 December 2023 due to planned repairs and cleaning of our popular Water Park.
continue reading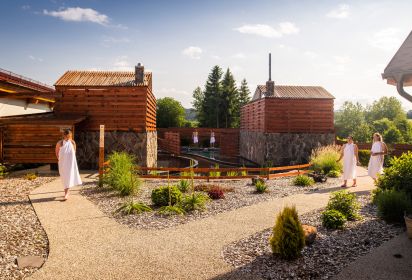 News and events ∙ 2023-08-20
At the Wellness Hotel Frymburk we celebrate Mondays and Thursdays with benefits for seniors and Wednesdays bring an irresistible 1+1 free offer for everyone!
continue reading
Location and estimated time of arrival to our hotel
How will you get to us?
Well-deserved relaxation on the Lipno River is within reach. Our hotel can be easily reached not only by car, but also by bus or train.
Wellness Hotel Frymburk
Frymburk 140
382 79 FRYMBURK České Budějovice (CZ)
40 min
Wellness hotel
frymburk
© 2023 HotelFrymburk.cz. All rights reserved. Created by Alcedo Media.

Upozornění pro návštěvníky
We would like to inform you that from November 24th to December 7th, 2023, our hotel will be closed due to scheduled maintenance and cleaning of your favorite Aquapark.