Cookies
What are cookies
The website uses so-called "cookies". In addition, the website uses Google Analytics and possibly other services provided by Google.
How Google uses information from the web or app
Cookies are small text files that websites store in the browser when you visit and start using the site. This allows the browser to remember some of your actions and behaviors on the page for a while and can make it easier for you the next time. For example, cookies help to make the site work properly, to remember the data you enter, and then to pre-populate it, remembering which pages and features you use most often, and doing other useful things to keep everything handy next time. The user is not identifiable based on this information.
In terms of the functionality that cookies perform, they can be broken down as follows:
conversion and tracking - to analyze the performance of different sales channels
remarketing - allows you to personalize your ad content and target it properly
Analytical - help improve the quality of your website
Essential - Important for basic site functionality.
However, according to this information, you can never be identified.
How to set or reject cookies
You can use cookies by using your browser. Most browsers automatically accept cookies by default. Cookies can be refused by your web browser or set to use only certain cookies. We recommend that you leave cookies on.
Get the benefits with direct booking
With every stay you can get
Unlimited entrance to
the sauna world
Unlimited entrance
to the Aquapark
Free towel, bathrobe
and slippers rental
10% discount on
treatments and massages
Our rooms
Experience the modern hotel rooms and first-class service of our four-star hotel!
Whats new Wellness hotel Frymburk?
News, attractions and events from the hotel
Are you ready to be pampered? At the Wellness Hotel Frymburk, we're taking pampering to a whole new level.
So sit back, relax and leave the rest to us.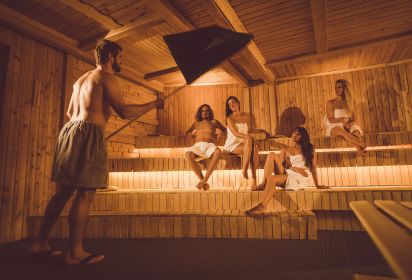 News and events ∙ 2023-11-15
Sauna Ceremonial Night, a magical evening of relaxation and ritual that opens the door to a world of traditional sauna experiences and harmony of body and spirit.
continue reading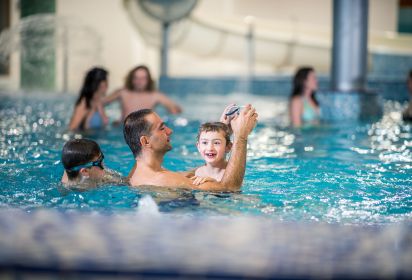 News and events ∙ 2023-11-15
We would like to inform you that our hotel will be closed from 24 November to 7 December 2023 due to planned repairs and cleaning of our popular Water Park.
continue reading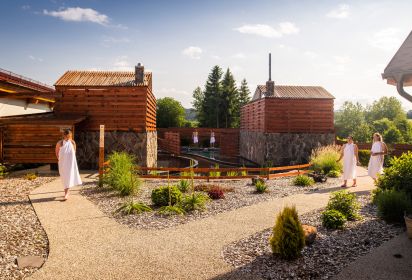 News and events ∙ 2023-08-20
At the Wellness Hotel Frymburk we celebrate Mondays and Thursdays with benefits for seniors and Wednesdays bring an irresistible 1+1 free offer for everyone!
continue reading
Location and estimated time of arrival to our hotel
How will you get to us?
Well-deserved relaxation on the Lipno River is within reach. Our hotel can be easily reached not only by car, but also by bus or train.
Wellness Hotel Frymburk
Frymburk 140
382 79 FRYMBURK České Budějovice (CZ)
40 min
Wellness hotel
frymburk
© 2023 HotelFrymburk.cz. All rights reserved. Created by Alcedo Media.

Upozornění pro návštěvníky
We would like to inform you that from November 24th to December 7th, 2023, our hotel will be closed due to scheduled maintenance and cleaning of your favorite Aquapark.